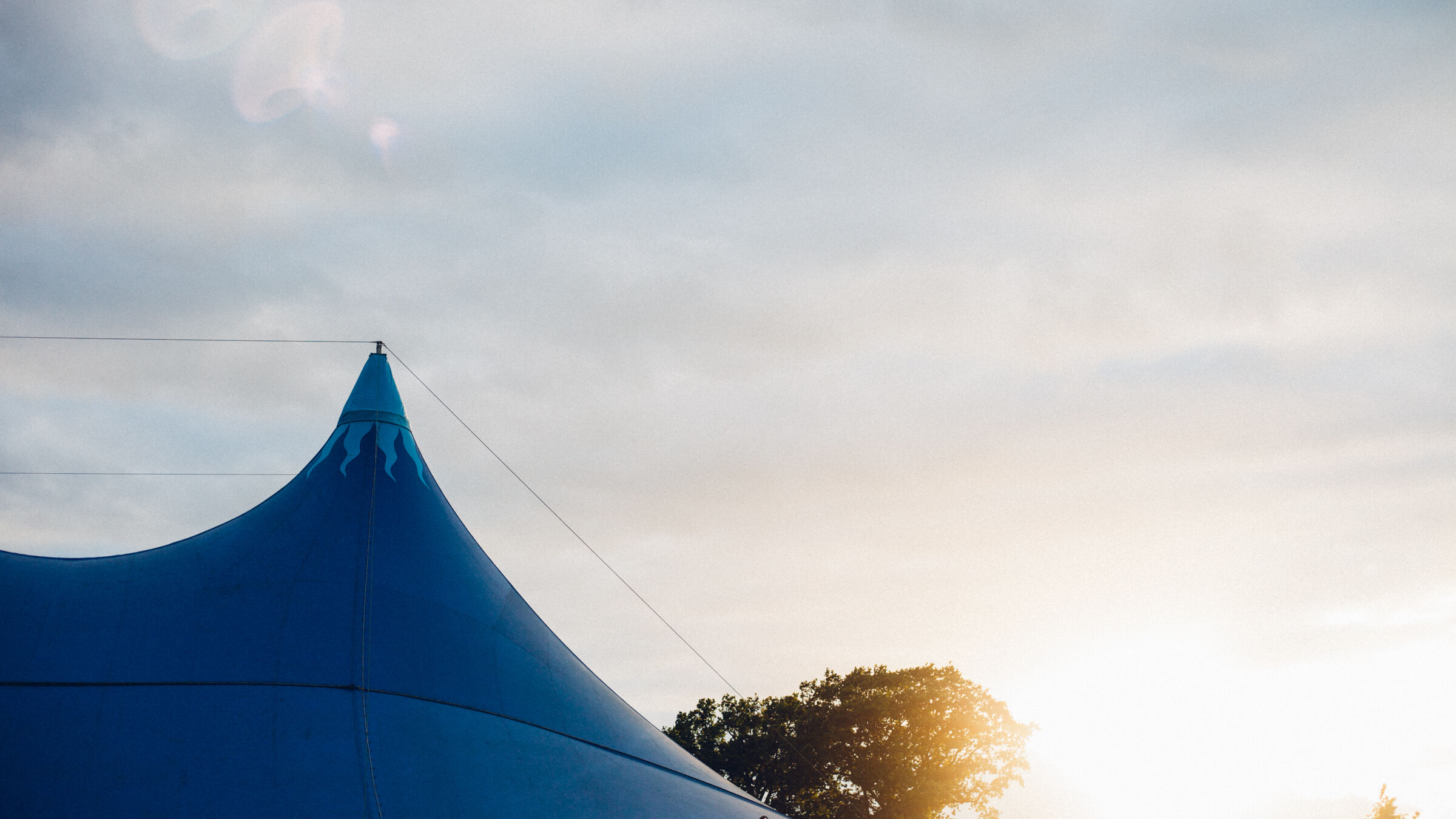 Why do I serve at Newday?
—
Blog
4 minutes minute read
Every year I get asked many questions about why I continue to serve at newday…. Why do you give a week's holiday for newday? Why do you go and camp, don't you hate camping?
To be honest I am not really sure how I was persuaded to come to newday the first time. It is true I hate camping and my first ever job at newday was Zone Hosting, which has many great perks but does involves cleaning the toilets and showers. I think fear of missing out may have been the key motivation, lots of my friends were going and I didn't want to miss out on anything good. Having been once I was hooked and have served at 9 out of the last 10 events.
Being at newday does come with a cost. The biggest one for me is the lost annual leave. I now give up 2 weeks of my 5 weeks annual leave to be there. When friends at work are talking about their multiple holidays to exotic locations, I am telling them about being in a field in Norwich, cleaning toilets and living in a tent. I love travelling and so it's hard to hear their stories. There is a financial cost, which I know lots of you will be feeling as we have now added to that this year with the changed DBS process. Finally the cost for me is having to give up the luxuries I enjoy… I am most usually found in my high heels and in a nice office or at home with a G&T in hand but for 2 weeks I swap this for wellies and a field.
So this started with the questions why….. and there are so many reasons why. I have listed my Top reasons below with a few added in from my teams.
1. I get to invest in the next generation. Seeing hundreds of young people respond to the gospel every year both in first time commitments and recommitments is the best reward. Seeing Young lives turned around for the glory of God is one of the most exciting things we get to see in this life time and I love it. Some nights I just sit outside the big top and watch them all file out of the Big Top and to go and pray and discuss the decision they have just made with our prayer team. There is nothing quite like it and it often brings a tear to my eye.
2. Jesus is the ultimate example of being a servant and he is the example I am aiming to follow. When he came to serve he did so in many ways by preaching, healing the sick and washing the disciple's feet to name a few. Newday requires an equal range of people serving. There is no actual feet washing to do but I am sure cleaning showers can fall into that category.
3. Its loads of fun. It is lots of hard work but there are also lots of laughs along the way. Everything is a little funnier when you are tired. There is an amazing sense of team across all severs at newday and this makes it a joy to serve and be there.
4. The friendships… I have made lifelong friends at newday and even though some do not serve at newday any more we are still close friends. Most people who have served with me at newday have seen me at my worst; having not showered and being a slightly hysterical mess and still choose to be my friend and love me. These are friends worth keeping. Some people have even been lucky enough to find their spouse at newday and one of my team described the costs he has paid to get their as a bargain to meet his wife. (Note: Finding your perfect match is not a guaranteed part of serving at newday!)
5. One which isn't from me but one of my team: I volunteer to be part of newday because I want to have youth get a chance to realise how big God's family is. Young people get to come and see that they are not alone in pressures that they are facing.
I am looking forward to another great year at newday 2018 and would love it if you could join us there. If you would like to serve we have lots of opportunities on our website. We particularly need people on our newday assist and café teams. Please book in early so we can get DBS checks etc. done.
Hannah Schofield