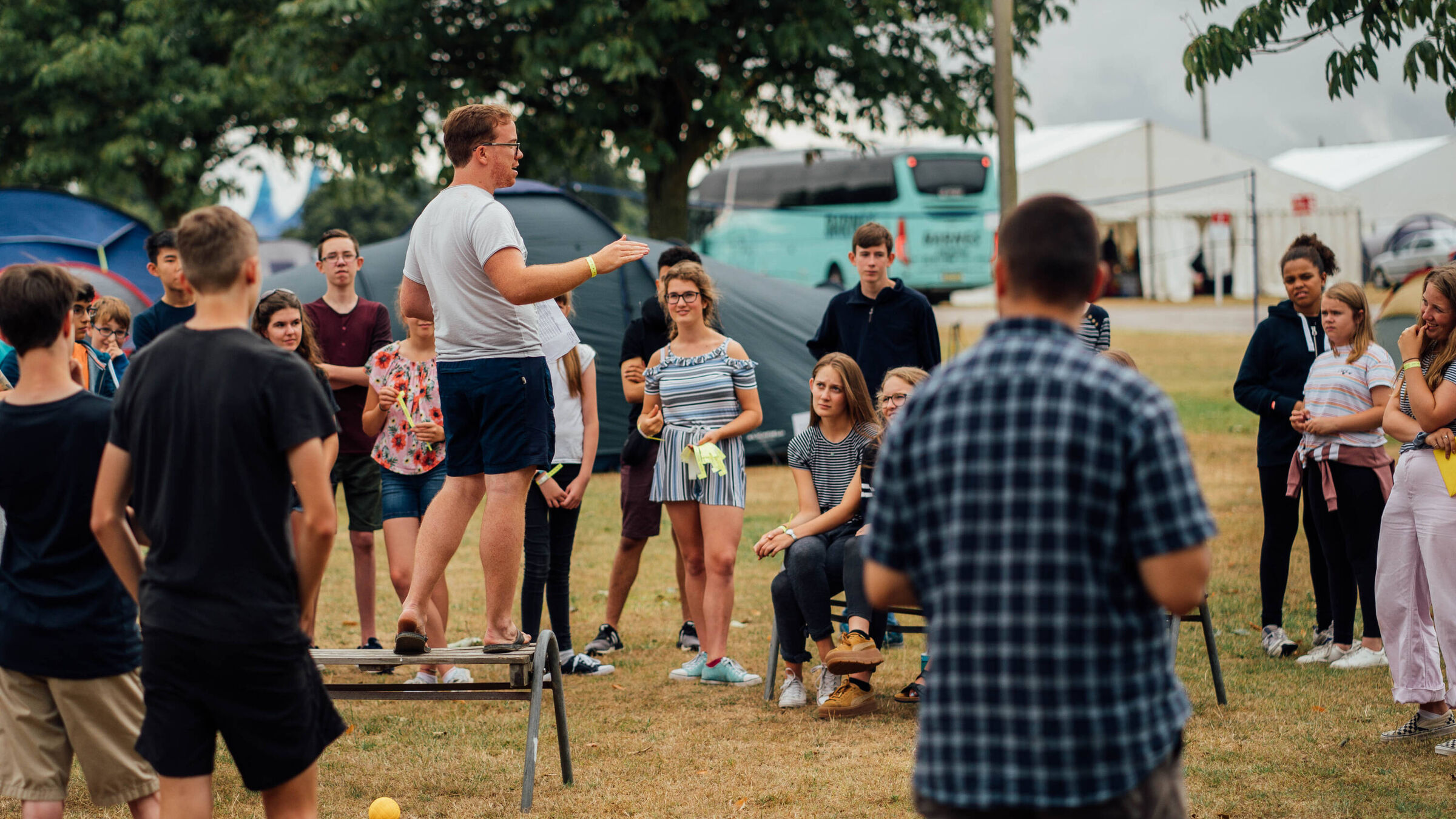 ​What is a group coordinator?
Young people come to Newday in church groups and we ask each church to nominate a Group Coordinator - a responsible adult who'll act as our point of contact before and during the event and who'll take overall responsibility for the young people in their group at Newday.
The group Coordinators role
As a Group Coordinator, you're vital to the smooth running of Newday, particularly because it means the Newday team can communicate directly with one person who'll be at the event and has overall responsibility for the young people from that church group. We realise the job means some hard work, so in return we offer you a discounted place at Newday (free whilst Early Bird tickets are on sale, 50% discount thereafter), so the sooner you book, the better!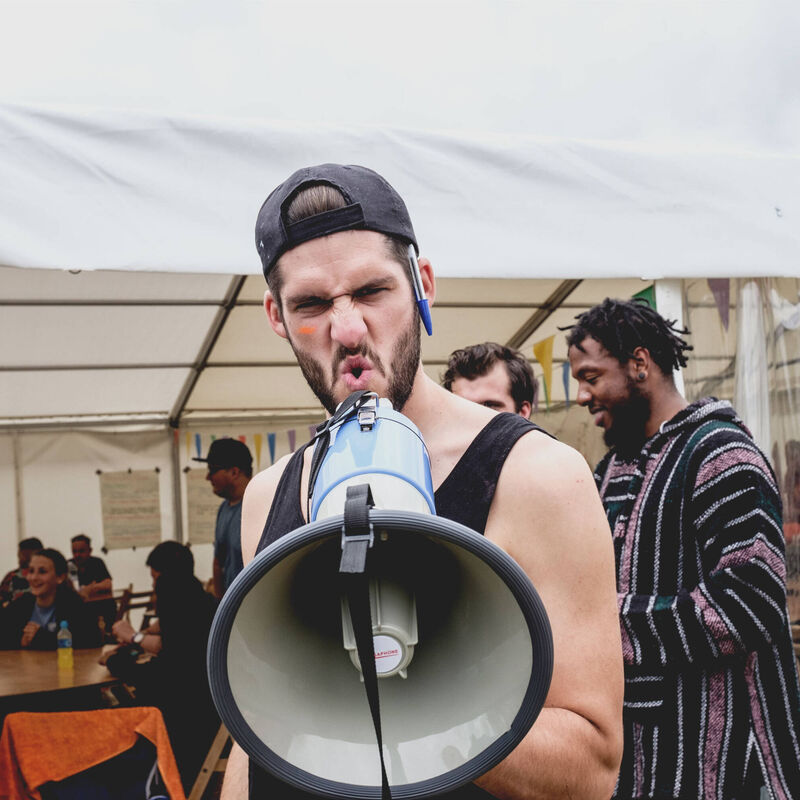 What's involved with being a Group Coordinator?
​Before the event
You'll be able to log into our booking system to keep track of the bookings from your church group, where you'll be able to make block bookings without entering individual delegate details at the time, and to purchase tickets for marquee lights and power for plugging in your fridge and charging mobiles.
You'll also be responsible for:
Checking you have enough responsible adults coming to the event to provide adequate supervision for your young people - we ask for a minimum of one adult for every six people under 18;
Ensuring servers have returned the required paperwork; and
Checking your camping space allocation and arranging your church site.
​During the event
You'll be our main point of contact with your church group on site. We'll keep you informed of any important information via SMS, your Zone Host and the Group Coordinators' briefing when you arrive.
Amongst other things, your role during the event includes:
Taking overall responsibility for your church's delegates (including distributing wristbands and coordinating their participation in afternoon outreach projects);
Looking after the church's camping site (you'll be able to arrive on site earlier than other delegates to give you a chance to get organised); and
Dealing with health & safety issues.
We'll give you plenty of help and support before and during Newday
Booking Your Group Coordinator
In return for taking on the role, we give Group Coordinators a discounted place at Newday.
Use the link on our booking system to register as a Group Coordinator and you'll be able to book your discounted (free, if you're quick!) place, as well as booking in the rest of your group, if you wish.
We'll send regular mailings in the run up to the festival with helpful info about the practicalities of bringing a group to Newday, and our team is always on hand to answer your questions.
Is this your first time as a group?
If this is your church's first time booking into Newday as a group you'll need to email us with your church details so we can add you to our database and give you a discount code, so you can access our great New to Newday offer. We'll also put you in touch with our New to Newday team, who'll be happy to help with practical advice about camping at Newday.
Is this your first time as a group?
If this is your first time Coordinating a group you'll need to email us with your name and Church name so we can get you set up as the GC and send you everything you need. If you would like some tips and tricks for bringing a group, visit our Support Centre here.
Been a Group Coordinator in the past?
If you have been a Group Coordinator at Newday in the past, you'll be able to log back into the booking system to book for this year, as soon as bookings go live.