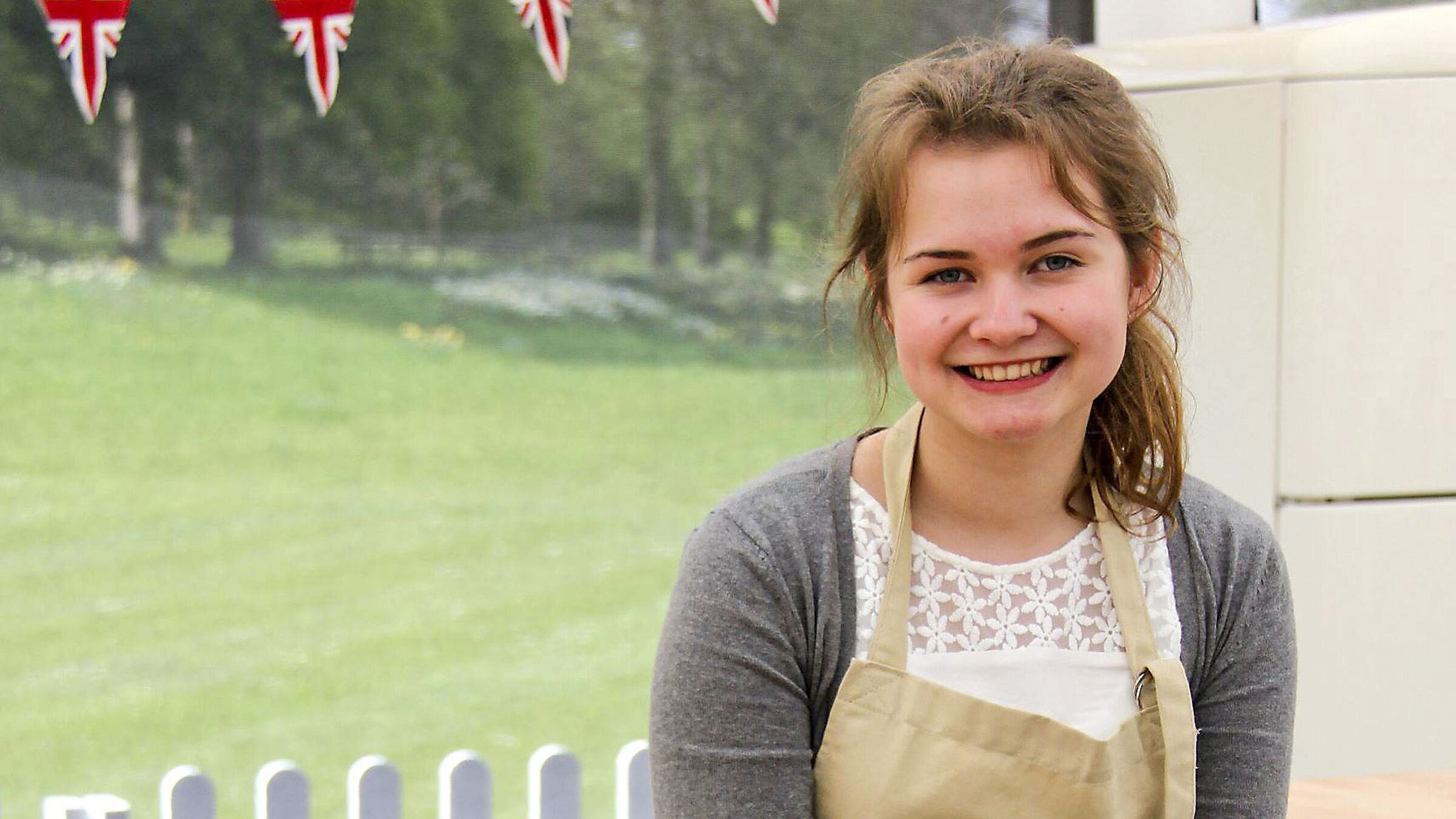 Interview With Martha Collison (GBBO)
—
Blog
6 minutes minute read
Martha appeared on this year's Great British Bake off, reaching the quarterfinal stages. Having attended Newday for years, we decided to ask her a few questions...
Newday: What is your Christian background?

Martha: I am lucky enough to have grown up in a Christian family, and have been part of a church for as long as I can remember. I made the decision myself to become a Christian when I was 8 and I got baptised when I was 13.
Newday: When did you first attend Newday and why?

Martha: My first Newday experience was in 2009 when I was 12, and I have been every year since then. That makes the next one my 7th Newday! It is always one of the highlights of my year and I wouldn't miss it.
Newday: Are there any top Newday moments that had a real impact on your life?

Martha: Spending a total of 6 weeks at an event means there have been so many moments that have had impacted my life. One of these moments I would say was at Newday 2012. It was the evening meeting on the Friday and Stef Liston was preaching on 'The Big Picture'. It was an incredibly moving session that I still remember vividly, and it was all about how God has a plan and we need to step out in strength if we as a generation want to change the world. At the end of the preach, he asked us to stand up and shout, 'By the strength that Jesus gives, I am going to…' if we felt God speak to us about what we were going to do in the future. Sometimes it is difficult to tell whether God is speaking to you or whether you just imagine things that you think are his voice. I'm usually a bit doubtful unless it is something that I really wouldn't usually think about. On this particular occasion, I knew it was God. I was 15 years old, and I could not get the huge emerging issue of child trafficking out of my mind. I barely knew anything about the problem, I'd never really looked into it or understood the enormity of it, but it would not leave my mind that evening. Through Jesus, I was going to help stop child trafficking, and he is faithful to his word. 3 years later, I stand as a public figure for Tearfund's 'No Child Taken' campaign, raising awareness and using baking to fundraise through the Tearfund Big Bake. In February, I am hoping to spend a week in Cambodia to help me gain a tiny insight into the global problem. It is truly amazing to be able to look back and see God's hand at work in my life in such a specific way, and I am so excited about what the future holds.
Newday: Why do you continue to attend Newday?

Martha: Every year I leave Newday having learnt so much and with a renewed sense that God is truly alive in our generation. As a church we have a lot of fun spending time together, and the atmosphere is always so lively. There is something very special about gathering thousands of young people, united in faith, and I always come home feeling completely inspired.
Newday: What inspired you to enter the Great British Bake Off?

Martha: My decision to enter the Bake Off was very 'spur of the moment'! My friends told me that I was good enough, and I really love baking, so a couple of days before the application closing deadline in January I submitted my lengthy form. There are so many applicants (over 17,000) that I didn't really expect to hear anything back, but it was worth a try. I could not believe it when I got a phone interview and then the application process continued on from there; life has been a whirlwind ever since!
Newday: Were there any moments during Bake Off where your faith really helped?

Martha: One of the hardest things about the Bake Off was not being able to tell anyone other than immediate family, teachers and close friends what I was doing. The Bake Off experience completely takes over your life, so from February until the end of June, every spare moment was practicing or revising. We also were not allowed phones on the set, so you are completely isolated from the real world with no contact with family permitted during the day. When you go away to film for the weekend, there is nothing similar to even compare it to. Being in a strange tent for 16 hours a day with cameras filming your every action, emotion and conversation is completely surreal, but with the added confidentiality and no contact rules, you feel as if you are living in a bubble where all that matters is what you bake. My faith really helped because it was the only thing that never changed, whether I was at home baking until 1am, in the famous tent or alone in my hotel room not being able to sleep. God was the only constant, and knowing I could trust that this was all part of his plan was so reassuring. It meant that even when I had made 24 of the worst éclairs you can imagine and I felt as if my world was ending, or that I was so nervous about rolling a swiss roll I wanted to cry, I knew that everything would work out in the end.

Newday: Following your success in the programme, what does the next 2/3 years hold in store for you?

Martha: Since Bake Off, my life has completely changed. Every day I still cannot believe the amazing opportunities that are offered to me on a daily basis. Baking wise, I am in the kitchen more than ever, recipe developing for various food shows and publications. I'd love to write a recipe book in the future, when I get a bit more time! I am still in year 13 at school, working on A levels in Maths, Chemistry and Food Technology, so I juggle studying with baking. I've been lucky enough to appear on Blue Peter and Children in Need, so I just don't know what might come my way in terms of media. I hope to do more work with Tearfund to help stop child trafficking and to continue to share my faith through baking, so I am looking forward to seeing what will happen next.
Big thanks to Martha for giving us an insight to the adventure she finds herself on and we look forward to seeing her at Newday 2015.

If you want to read more about Martha and what she is baking go to her blog - www.bakingmartha.co.uk - or follow her on twitter @marthacollison