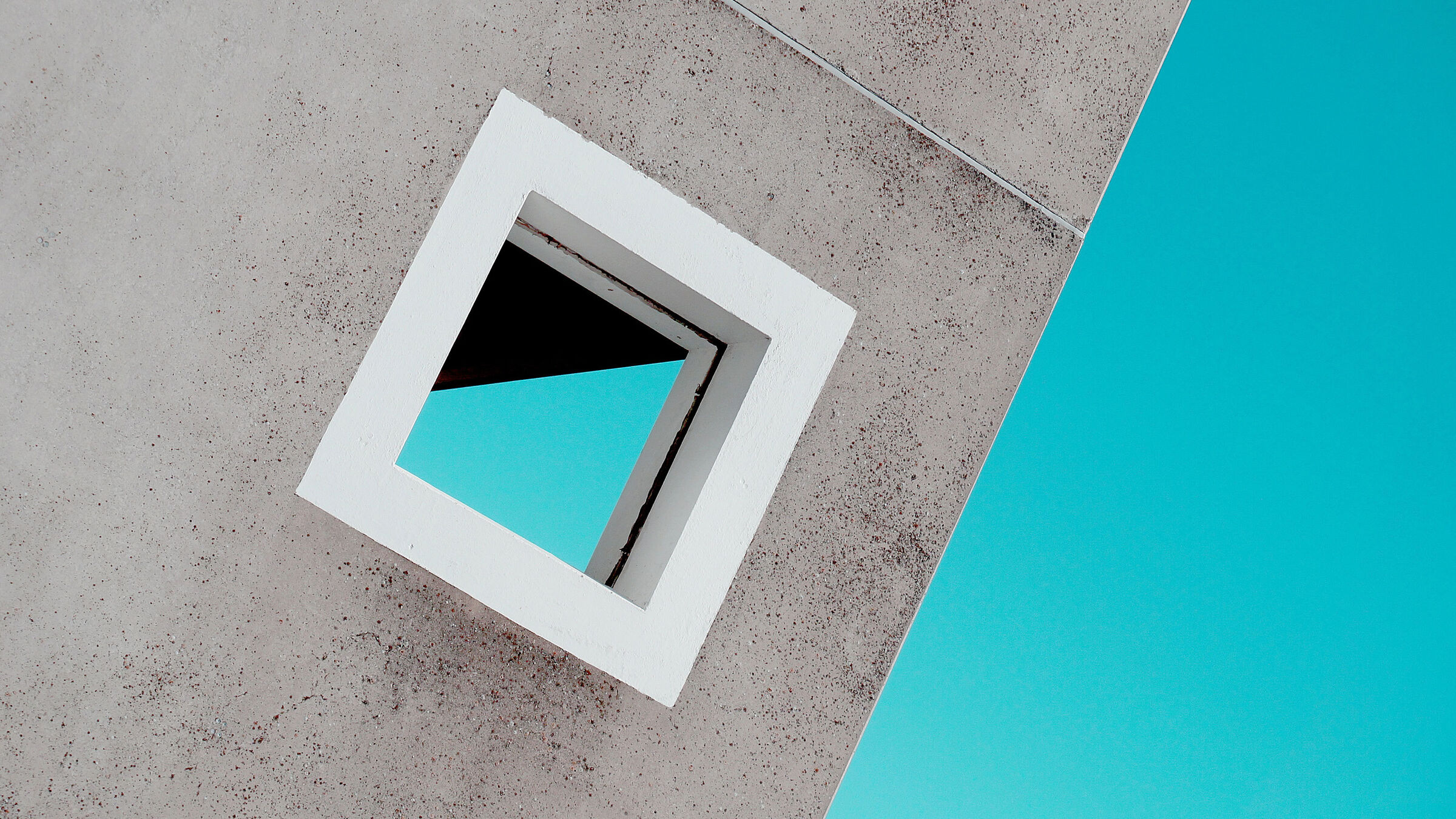 Alive With Worship Remix #2: Geek Boy
—
Blog
7 minutes minute read
Geek Boy's official remix is here, and it's AWESOME!
Hailing from Manchester, Geek Boy has made a name for himself producing some of the best disco, future bass and hiphop music out there, having been featured on numerous blogs and music channels, with some of his songs having hundreds of thousands of plays. With links to Newday performers Twelve24 it was only natural that we should ask him to remix 'Alive With Worship'. We LOVE what he did with the track, and can't wait to see you all dancing your socks off to this at Newday 2016, but until then, press play and get practicing those dance moves!
Our Interview with Geek Boy:
In 5 words or less, how would you describe your sound?
Hmmmm… post-trap, optimistic, future, disco, chip-hop!
You're based in Manchester, what's the electronic music scene like there, and do you play live much?
I play live from time to time but not very often. It's something I'd like to do more of. I recently had the massive privilege of playing at the O2 Apollo Manchester as part of Higher, a huge evangelistic event that the Message Trust staged there. Lily-Jo came on stage at the end of my set to sing my remix of "Bring Me Back". That was a lot of fun, I really enjoyed performing with her!
As for the scene in Manchester, I feel there's a lot I could say about that. Obviously there's a lot of amazing grime/hip-hop here. The big example being Bugzy Malone who massively broke through in a big way last year. And you've also got Shotty Horror who's been absolutely killing it on the US battle scene for the last couple of years. I also like some of the more esoteric stuff like The Mouse Outfit, they're just plain dope.
In terms of the more dance/EDM kind of stuff there's a lot of really talented producers in Manchester. Definitely got to namecheck my homegirl MYLK! She's a super talented producer and vocalist who's based up here and who has a kind of similar sound to me but with a distinct j-pop flavour thrown in the mix. We've hooked up for a few collaborations already and definitely keen to work together more in the future.
Other great producers up here who spring to mind are Feint and Fox Stevenson, both really talented guys. Over in Middleton you've got The Beat Corporation guys making some great house tunes.
And, of course, because the Message Trust is based here in Manchester, you have a lot of great Christian artists who started at the Message or are still there like LZ7, Twelve24, Chip Kendall, Brightline and Vital Signs.
Going through your SoundCloud you've been collaborating lots recently, is this important to you as an artist?
Yeah, I've been fortunate enough to work with some really talented people over the past year or so. It's been a massive privilege and lots of fun! Some highlights for me have been working with MYLK who's mad talented and a lot of fun! And I really enjoyed doing the Lily-Jo remix, "Bring Me Back." Definitely keen to work more with Lily-Jo in the future!
I've got a collaboration in the pipeline with a super talented singer songwriter called Abi F Jones. I'm excited about that one so watch this space!
It actually took me a while to realise that I enjoyed collaborating so much! Years ago I used to think I couldn't work with other people. But back then I used to be a lot more precious about my music and a lot less willing to take on board other people's ideas. Over the years I've learned that letting someone else in on the creative process has so many huge rewards because other people have a different take and a different perspective and that's hugely valuable. It can also be loads of fun!
I think the first two producers I ever collaborated with were Larry Holcombe aka GetToKnow, (back when he was known as Rebel Sonix!) and Don Heersema, aka Kreecha. Both of whom are really great producers and really lovely guys. Working with each of them was what really taught me to love collaborations!
If you could work with anyone, current or past who would it be?
Crumbs, now you're asking! That's a tough one, obviously as a lover of music there's so many artists past and present who I really love and respect! But gun to my head? I think I'd have to say Kraftwerk. I'm a huge, huge Kraftwerk fan. I'd love to work with them just because I'd love to see what their whole creative process was like. Especially if I could go back in time to the mid '70s and work with the classic lineup, Hütter, Schneider, Flür and Bartos. They were notoriously secretive, so just being with them in the studio, seeing them work would be amazing!
Although you don't write lyrics or sing, how does your faith affect the music you make?
Actually I do write lyrics and sing from time to time! I sing on my song "Fool" and on my song "Don't Wanna Leave Your Side". My vocals are always heavily processed because I've never been that confident about my singing ability. But I'm growing in confidence as a songwriter (getting to collaborate with talented songwriters like Abi F Jones, has definitely helped!) so I'm keen to sing and write more lyrics in the future.
But to answer your question, I think it affects my music in a number of ways. Not always in a way which is obvious: I'm not writing congregational worship songs but all my music is informed by a Christian perspective. I think that acknowledging and understanding that music and creativity is a precious gift from God definitely changes your whole approach.
Do you think more dance/electronic elements should be brought into worship music?
I think they already are. If you listen to most contemporary worship albums from the last couple of years I feel like keys and synths play a more prominent role than they used to. And I suspect that's probably a direct result of the way EDM has become so huge everywhere in the last few years. There's some great synths and arps in the original "Alive With Worship" for example.
I think it's great to bring in electronic elements if they serve the needs of the song. I think DJs/dance music in worship can be done badly but there are people who are doing it well. I think a lot of that Hillsong Young & Free stuff is great!
What was your inspiration for the Alive With Worship remix?
Well as you can imagine, usually my vision for a remix is informed very heavily by the song itself and when I heard that great guitar riff all I could thing was "DISCO!" So I definitely felt like nu disco/future boogie was the way to go. Once I'd made that decision, I think it's fair to say that I definitely took some influence from GetToKnow, who's sound I am LOVING at the moment! And I'm a big fan of a lot of classic '80s disco stuff like Chemise, D-Train, Linda Lewis etc. So it's fun to channel those influences sometimes!
What would your advice be to someone wanting to make their own music/remixes?
I'd say don't be afraid to take risks, and when you hit that point in the creative process where you're tired and you're second guessing yourself and you're not sure if what you're making is awesome or terrible, take a break, go for a walk, then come back and push through. Definitely don't despair and sack it off because some of my best tunes have been ones where, halfway though, I genuinely started to believe my own anxieties that it was terrible! And most importantly, bounce your ideas off other people. Play your tracks to people whose creative judgement you trust. And don't just play it to the people you know will say it's dope no matter what, play it to the people who will give you honest feedback. Constructive criticism is so valuable. I always try and get some feedback on my tracks from friends whose ears I trust.
Lastly, where can people find more music by you?
Best place to check is my SoundCloud page: http://www.soundcloud.com/geekboymusic