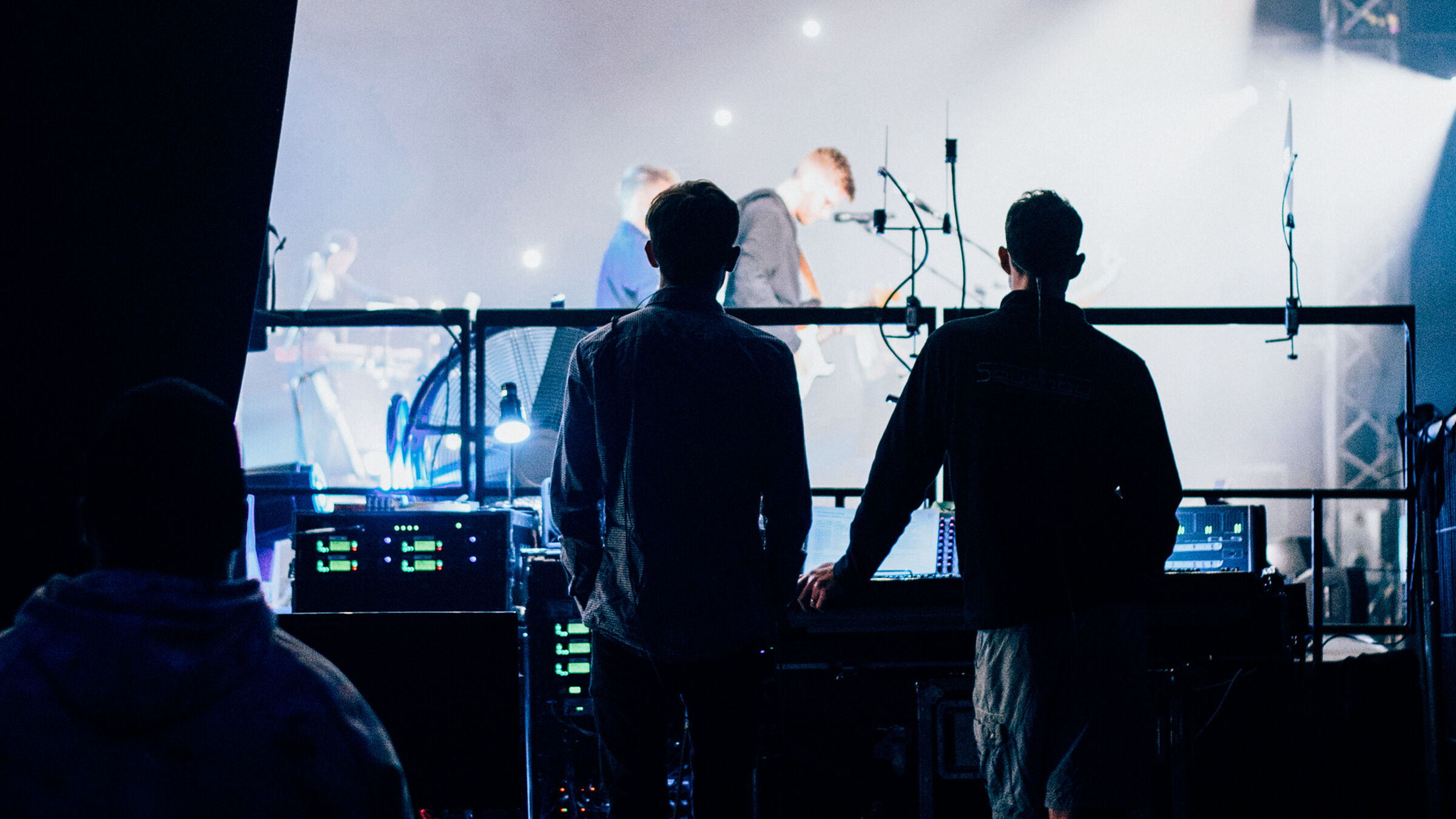 Are you a church techie? We have a role for you!
Our technical production team are on the lookout for volunteers to help with various things around site. From helping with technical setup, to doing song words for the main meetings, looking after seminar venues and operating camera in the meetings: if you are part of your church tech team, or even a tech professional, we'd love to have you on the team!
What hours will I work?
Technical Production is a full time role, you'll be working around 8 hours per day, usually during the morning and evening meetings and for some sound check and run-through times.

When do I need to arrive?
You'll need to be able to arrive onsite during the morning on Sunday 30 July. If you wish to help with setup you'll need to be able to arrive on Friday 28 July.
How do I sign up?
If you'd like to sign up for the Technical team please email us at [email protected] and give us a little bit more information about yourself: we'll put you in touch with the Team Leader and let you know how to get booked in.