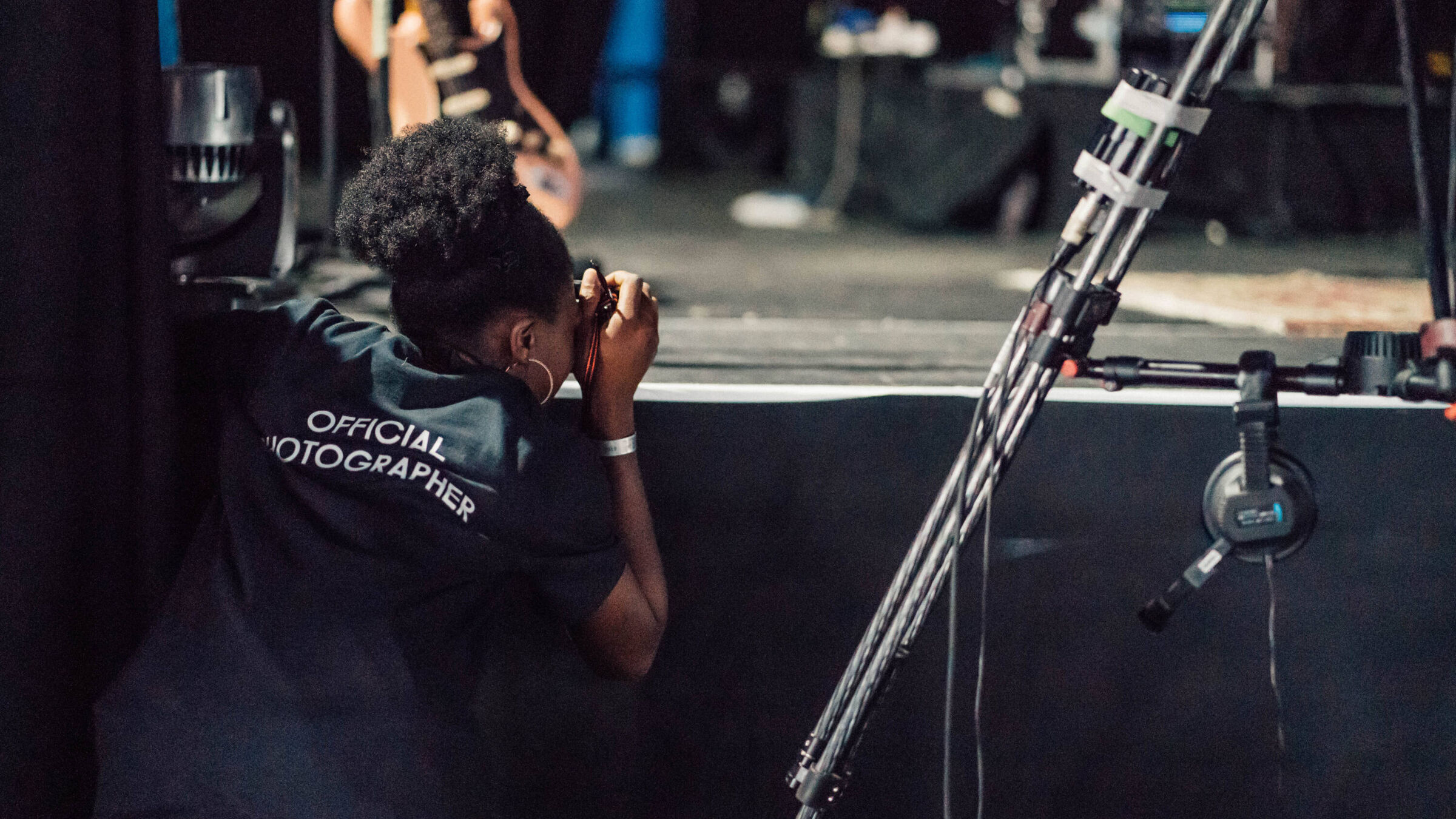 Calling all creatives!
The Newday Creative team is a lively bunch of people who have responsibility for all of the communications at the event and document the event so it lives on in our memories (and our media cloud).
We're recruiting designers, photographers, audio mixers, videographers, editors, painters and social media gurus to help us create at-event and post-event content during Newday. If you've got creative skills we would love to hear from you, and have a chat about how you could get involved.
What hours will I work?
Creative is a part time (50% discount) or full time (100% discount) role. Part time will work around 4 hours per day, whilst full time will work 6-8 hours per day. The team works in shifts, so you'll know at the beginning of the week what your working pattern looks like.
When do I need to arrive?
You'll need to be able to arrive onsite on Sunday 30 July, ready for your team briefing on Monday morning. If you are able to arrive earlier in the week before, and be a part of there Creative Setup Team, we'd love to hear from you!
How do I sign up?
Please get in touch with us at [email protected] and let us know a little bit more about yourself and some of the things you may be able to help with creatively, and we'll let you know how to sign up.