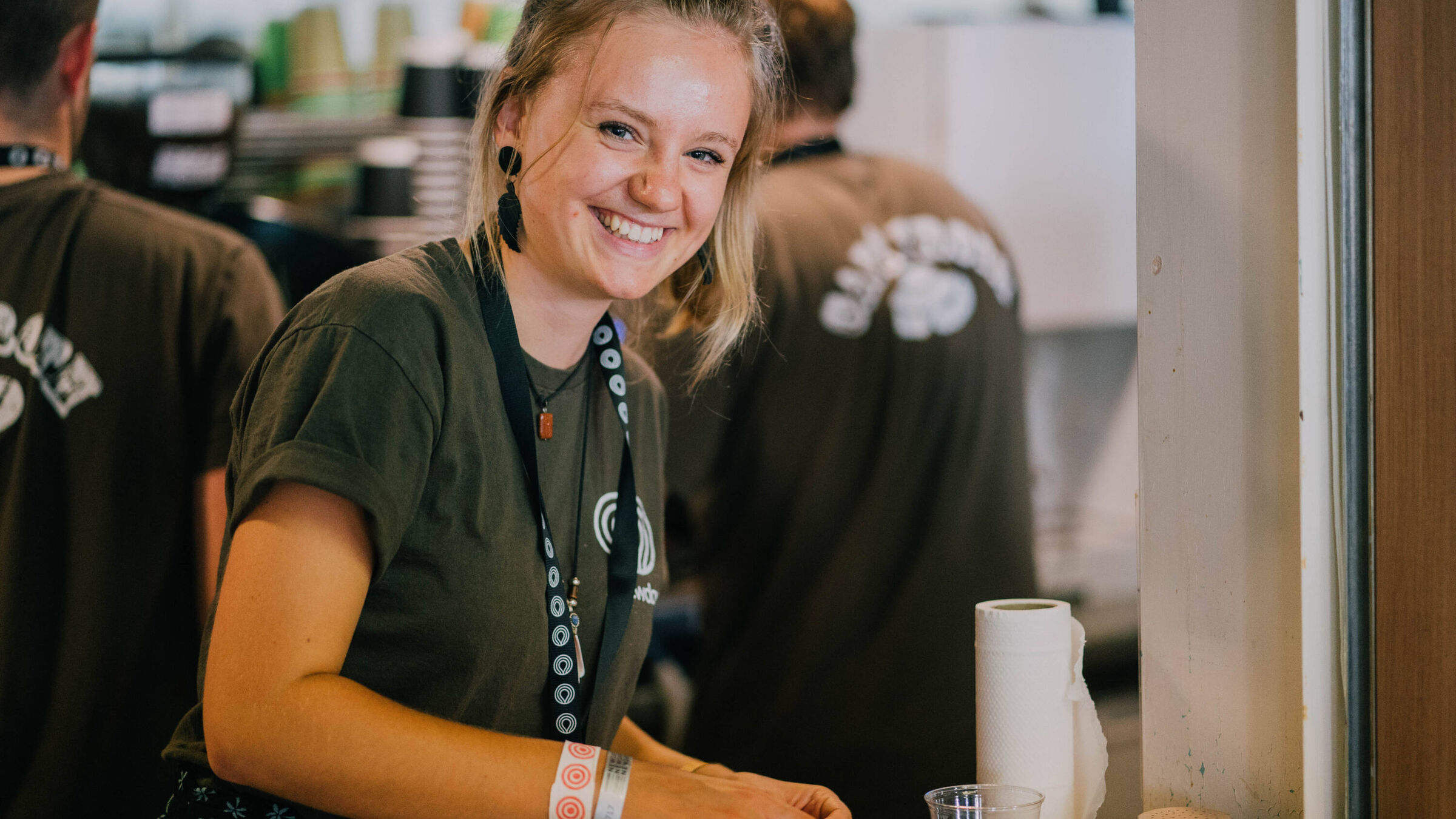 Whether you're a Gino or a Fred, the Catering team is perfect for you!
The Catering team look after the back and front of house in our One Team Restaurant, feeding our hundreds of hungry volunteers! Whether you're a dab hand in the kitchen or a friendly face ready to welcome and nourish some busy volunteers and give them a well-earned break in their day, you'll find a home in the Catering team.
We need everyone: cooks, servers and washer uppers to come together and put smiles on the faces of our One Team members.
What hours will I work?
Cleaning is a part time (50% discount) or full time (100% discount) role. Part time will work around 4 hours per day, whilst full time will work 6-8 hours per day. The team works in shifts, so you'll know at the beginning of the week what your working pattern looks like.
When do I need to arrive?
You'll need to be able to arrive onsite on Sunday 30 July, ready for your team briefing on Monday morning. If you are able to arrive earlier in the week before, and be a part of there Setup Catering Team (from Wednesday 26 July onward) we'd love to have you too! You can select 'serve during Setup' when booking your ticket.
How do I sign up?
Team sign up is through the booking system which can be accessed here. You'll need to add a 'Team Member Ticket' to your basket. When adding your details, you'll need to select 'Serve full time' or 'Serve part time' and choose Catering from the drop-down which appears. Please note: the ticket price will be adjusted after you have chosen your team.