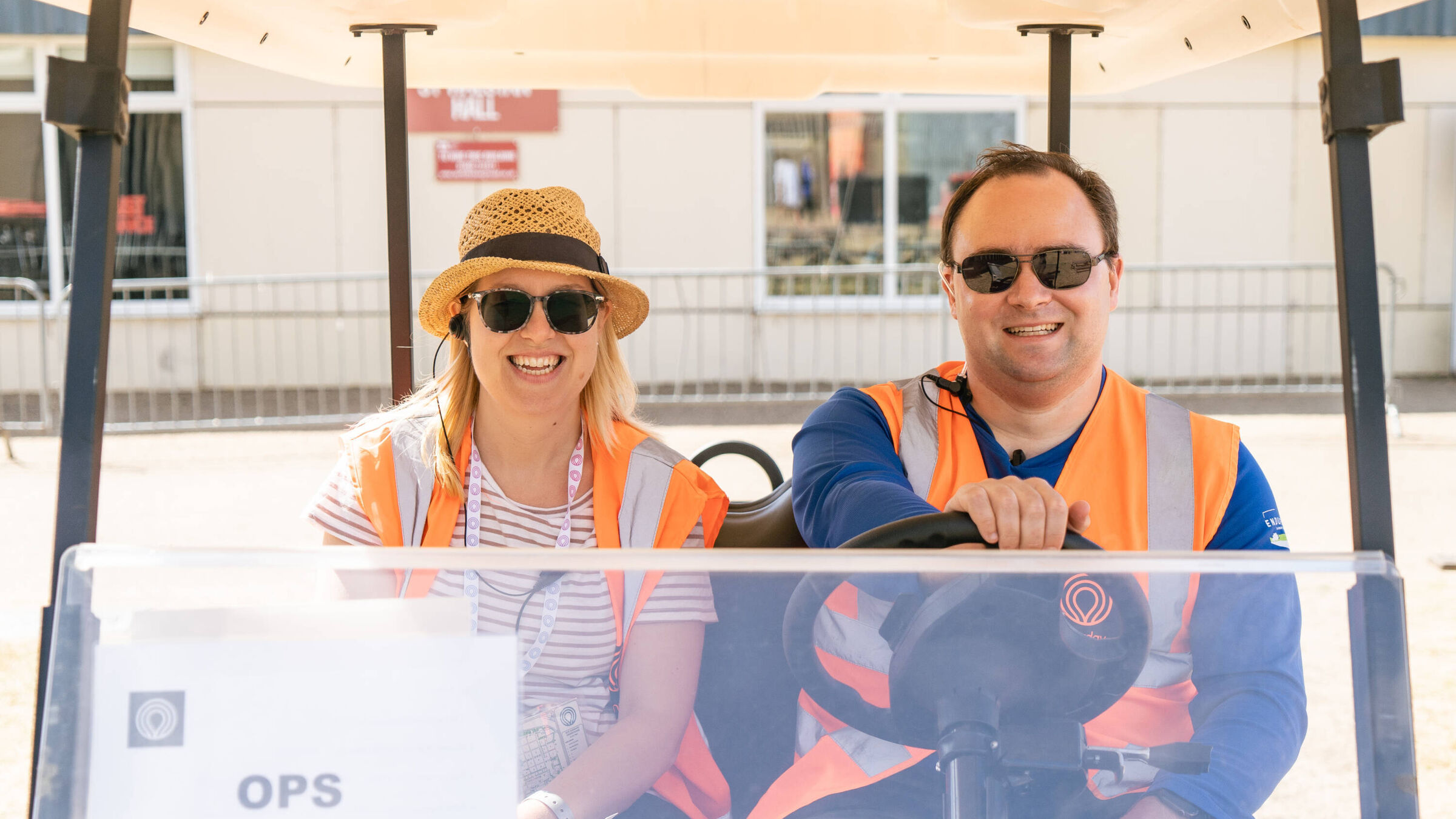 Help make Newday tick
Newday's Operations Teams look after the smooth running of the campsite and the safety of the young people throughout their time at Newday, 24 hours a day!
Year after year we have people telling us how much they have enjoyed being a part of the Newday Assist team having encountered God and seen the blessing of serving Him in this context.
There are 3 Teams that we need help with:
Day Team:
These are the guys and girls looking after the safety and security of the 7000 or so Young people who like to have fun at Newday during the daytime. They are the face of Newday: helping lost young people find their way around, ensuring vehicles are keeping to speed limits, and ensuring incidents are avoided.
Night Team:
These heroes are the ninjas of the night and forgo their sleep to ensure the young people are safe while they sleep. They are experts in what to do with sleepwalking young people or just those going for a romantic midnight stroll...
Control & Radios:
This team are responsible for monitoring the site from the Event Control Room and taking direction from the Operations Manager on actions to take, deploying resources as necessary. People in this role will need a logical brain, quick reflexes and the ability to follow procedures.
What hours will I work?
Operations teams (except nights) can be either full time (8 hours) or part time (4 hours, 50% discount) and will be on a rota which will be sent out prior to the event.
Night Team members must be 21 and this is a full time role, covering the 11pm-7am shift each night. Accomodation will be provided.
When do I need to arrive?
You'll need to be able to arrive onsite on Sunday 30 July, ready for your team briefings and to start work. Ideally, if you can, being onsite on Saturday 29 July would be a bonus.
How do I sign up?
Team sign up is through the booking system which can be accessed here. You'll need to add a 'Team Member Ticket' to your basket. When adding your details, you'll need to select 'Serve full time' or 'Serve part time' and choose one of the Operations Teams from the drop-down which appears. Please note: the ticket price will be adjusted after you have chosen your team.
If you have been recruited to a specific Operations Team, put the code you were given in the box, instead of using the dropdown.