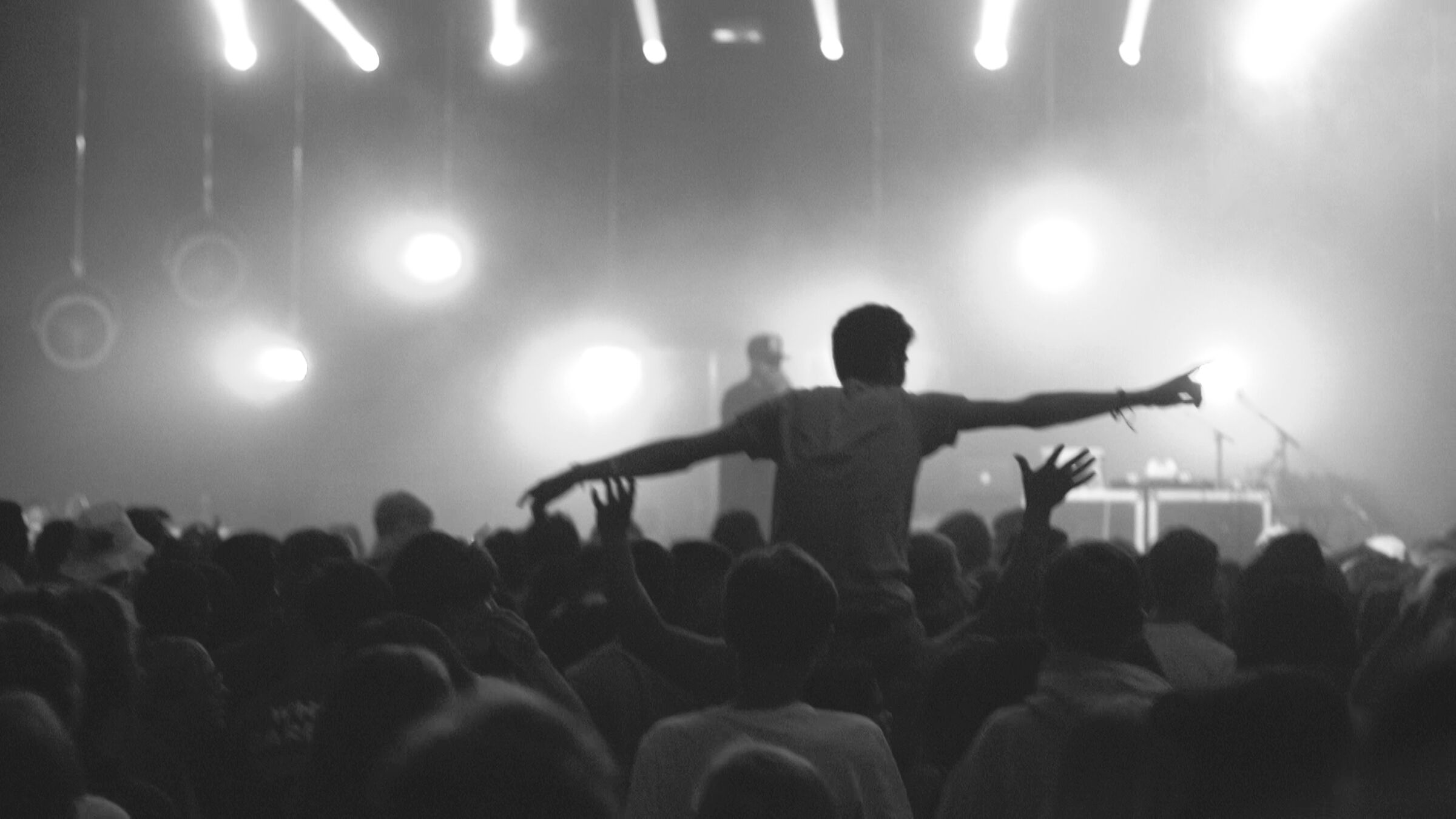 Bible Shorts Week 5
—
Blog
Rachel Fellingham
14 minutes minute read
This is our last week of the post-Newday blog and we are talking all about church. What is the Church? Why should we go? How does God feel about church? Let's find out.
In Acts 2:42-47 we read this; "They devoted themselves to the apostles' teaching and to fellowship, to the breaking of bread and to prayer. Everyone was filled with awe at the many wonders and signs performed by the apostles. All the believers were together and had everything in common. They sold property and possessions to give to anyone who had need. Every day they continued to meet together in the temple courts. They broke bread in their homes and ate together with glad and sincere hearts, praising God and enjoying the favour of all the people. And the Lord added to their number daily those who were being saved."
What do you think of when I say the word church? Perhaps you picture an old building made from stones with coloured glass windows and long, uncomfortable wooden benches to sit on. This is not actually how the bible describes the church, in fact it is not a building at all – it is a group of people who follow Jesus. The very first church we read about in the book of Acts didn't have a big building so they met in their homes. They would get together to listen to Jesus' friends teach them. They ate meals together and took communion. Communion is a way we remember Jesus died for us – the bread and wine (or sometimes grape juice) represent Jesus' body and blood. The church also prayed together. They shared all their stuff with each other and gave their money to look after each other. God did amazing miracles to show them His power and everyday more people believed in Jesus and joined them. This might sound a bit different from what you thought the word church meant! But wouldn't it be fun to be part of a church that looked like that?!
Ask God to make you part of church like the one we have just read about.
Ephesians 2:19-22 says "Consequently, you are no longer foreigners and strangers, but fellow citizens with God's people and also members of his household, built on the foundation of the apostles and prophets, with Christ Jesus himself as the chief cornerstone. In him the whole building is joined together and rises to become a holy temple in the Lord. And in him you too are being built together to become a dwelling in which God lives by his Spirit."
Now I know I said yesterday that the church is the people not a building but funnily enough God uses the picture of a building to help us understand how we fit together to make the church. Before we knew Jesus, we weren't part of His Church but when we believed in Him we were added to His family. Now we belong together - all sorts of people from different backgrounds, different cultures and places built together. If you think of a building it has a foundation at bottom to keep it strong – in the Church the thing that keeps us strong as we build together are people called Apostles and Prophets. Apostles are people sent by God to look after churches, a bit like master builders who lay a foundation of Gospel teaching. Jesus' friends, the disciples were the apostles in the first church. Prophets we have already talked about as being God's messengers. God gives prophets to the Church to bring His 'architectural plans' for how the Church should be built. The very first stone or brick that you lay when you are building a house is called the cornerstone. Jesus is the cornerstone – the very first brick that all the others are built on and from. God is building us all together like a house for Him to live in.
How does it make you feel knowing that you are part of God's Church?
I Peter 2:9-10 says this about the church; "But you are a chosen people, a royal priesthood, a holy nation, God's special possession, that you may declare the praises of him who called you out of darkness into his wonderful light. Once you were not a people, but now you are the people of God; once you had not received mercy, but now you have received mercy."
1 Peter also talks about us being living stones built into God's house but it then goes on to give us other descriptions of the church. First a chosen people. I love this one - we are not a random assortment but each person wanted and selected by God. Put together on purpose. A royal priesthood – If Jesus is the King of the world and we are adopted into His family then that makes us royalty! As children of God we are princes and princesses. In the old testament, a priest was someone who stood between the people and God because they weren't allowed to approach Him themselves. Because Jesus died for us we no longer need a priest, we can all go straight to God. We are all Royal Priests. A holy nation – our nationality is not primarily English or Dutch or German any more, we are now citizens of heaven. Holy means perfect, pure, set apart for God. This is now our identity and culture. God's special possession simply means we belong to God. The Church is His very favourite thing in the whole universe, we are His prize possession, His greatest delight. How amazing is that? All these phrases are plural because we are these things together; chosen princes and princess with direct access to God, a nation set apart so that the whole world might see what God has done. We didn't used to belong together but now we do. Peter uses all these phrases to describe the Church.
How would you describe it?
1 Corinthians 12:12-20 says; "Just as a body, though one, has many parts, but all its many parts form one body, so it is with Christ. For we were all baptised by one Spirit so as to form one body – whether Jews or Gentiles, slave or free – and we were all given the one Spirit to drink. And so the body is not made up of one part but of many. Now if the foot should say, 'Because I am not a hand, I do not belong to the body,' it would not for that reason stop being part of the body. And if the ear should say, 'Because I am not an eye, I do not belong to the body,' it would not for that reason stop being part of the body. If the whole body were an eye, where would the sense of hearing be? If the whole body were an ear, where would the sense of smell be? But in fact God has placed the parts in the body, every one of them, just as he wanted them to be. If they were all one part, where would the body be? As it is, there are many parts, but one body."
Sometimes the bible is very funny. I think it is because God is a lot of fun. Just picture this thought; a body that is just one giant eye! Obviously, it wouldn't be able to talk or walk or hear, it would only be able to see and blink. And imagine your foot getting in a strop because it wasn't a hand and so it decides to leave – it can't get very far because it is attached to your leg. And even if it stayed and tried to do the job your hands were made for then your writing would be illegible and you'd probably have food stains all down your shirt. This hilarious picture is to help us again to understand how we belong together as the Church. The bible describes the Church as a body with Jesus as the head. Each part of the body is different and has a unique part to play but we all need each other. We mustn't spend our time wishing we were someone else – the Church needs us to be the best possible version of ourselves. No one else can be you – and without you the Church, the body, is missing something. Sometimes people are very different from us and it feels like we have nothing in common. This can be hard. But in the Church our differences are what make us belong because we need each other.
What are the things about you that make you unique? How can you use those things to serve God and love people?
Ephesians 4:1-6 says this; "As a prisoner for the Lord, then, I urge you to live a life worthy of the calling you have received. Be completely humble and gentle; be patient, bearing with one another in love. Make every effort to keep the unity of the Spirit through the bond of peace. There is one body and one Spirit, just as you were called to one hope when you were called; one Lord, one faith, one baptism; one God and Father of all, who is over all and through all and in all."
We talked yesterday about how we are all unique and made to play a part in God's Church that no one else can play. This is completely true. There is no one else like you and you are God's absolute favourite. And there is no one like me and I am also His absolute favourite too. However, God doesn't want us to spend our time like divas trying to show off how amazing we are. He has made us amazing to show the world how amazing He is – and we do that by loving and serving each other. He wants us to be humble, which means we aren't proud but serve and put other people first. He doesn't want us to be pushy but gentle and loving to each other. He wants us to be patient with each other. Sometimes people might let us down or disappoint us (and sometimes we might hurt them.) It can be hard to understand each other because we are not all the same. We need to become experts at thinking the best of each other, saying sorry quickly and forgiving each other. God's plan is for us to live in harmony with one another and to demonstrate His peace. The Oxford English dictionary defines unity as "the state of being united or joined as a whole." He has made us one – one body, one Spirit, one hope in Jesus, one baptism, one God and one plan to reach the world – it's called the Church.
Ask God to help you to show His love to those around you – how can you put others first today?
Hebrews 10:23-25
"Let us hold unswervingly to the hope we profess, for he who promised is faithful. And let us consider how we may spur one another on towards love and good deeds, not giving up meeting together, as some are in the habit of doing, but encouraging one another – and all the more as you see the Day approaching."
Going to church is important. Making friends who love Jesus too and spending time with them is good for you. We are not designed to follow Jesus alone but to help each other. We need friends to encourage us when we are struggling. Our friends need us to comfort them when they are sad. We need to remind each other about what Jesus has done for us and to help each other to follow Him. This verse uses the word spur which makes me think about a cowboy riding his horse. A spur was a sharp metal object on the heel of the cowboy's boot and it wasn't very nice for the horse when he would dig in his heels to encourage the horse to keep running. Real friends don't just flatter us and say what we want to hear, real friends can tell us the truth when we are not living God's way or making bad choices. We are meant to make it hard for our friends to sin and to cheer each other on as we follow Jesus. Encouragement is literally putting courage into someone.
Do you have friends like this who will help you follow Jesus? If you don't yet then pray about it and ask Him to give you some. Going along to church on a Sunday (and being friendly) is a good way to make some.
And last, but not least Ephesians 5: 21-32 says this; "Submit to one another out of reverence for Christ. Wives, submit yourselves to your own husbands as you do to the Lord. For the husband is the head of the wife as Christ is the head of the church, his body, of which he is the Saviour. Now as the church submits to Christ, so also wives should submit to their husbands in everything. Husbands, love your wives, just as Christ loved the church and gave himself up for her to make her holy, cleansing her by the washing with water through the word, and to present her to himself as a radiant church, without stain or wrinkle or any other blemish, but holy and blameless. In this same way, husbands ought to love their wives as their own bodies. He who loves his wife loves himself. After all, no one ever hated their own body, but they feed and care for their body, just as Christ does the church – for we are members of his body. 'For this reason a man will leave his father and mother and be united to his wife, and the two will become one flesh.' This is a profound mystery – but I am talking about Christ and the church."
And Revelation 21:1-3; "Then I saw 'a new heaven and a new earth, 'for the first heaven and the first earth had passed away, and there was no longer any sea. I saw the Holy City, the new Jerusalem, coming down out of heaven from God, prepared as a bride beautifully dressed for her husband. And I heard a loud voice from the throne saying, 'Look! God's dwelling-place is now among the people, and he will dwell with them. They will be his people, and God himself will be with them and be their God."
I love a good wedding. All the friends and family gathered to watch as the beautiful bride, in her gorgeous white dress, walks down the aisle to her groom. Every eye is on them as they give each other rings and make promises to love each other for the rest of their lives. Did you know that weddings are another drama or symbol (just like baptism or communion) designed to show us a spiritual truth? Marriage isn't only about a man and woman making a commitment to each other – it is a picture of Jesus and the Church. We talked this week about how God wants us to be gentle and humble, loving and serving each other. This text uses the word submit (but it isn't talking about wrestling where someone wins by forcefully pinning the other to the ground!) In the bible, the word submission is about being willing to put someone else first. This is similar to the way Jesus was willing to give up His life for us – He chose to submit to death because He loved us. This passage talks about submitting to one another – loving one another like Jesus does. It also says this is how wives should love their husbands. Remember a wife is a symbol of the Church who willingly follows and lives for Jesus. The husband is a picture of Jesus. He loved His bride, the Church, so much that He died for her. That is crazy love. A good husband loves his wife more than he loves himself, indeed he would even give up his life for her. At the very end of the bible we read about the future of the Church which hasn't happened yet. One day, Jesus will come back to earth to take us to be with Him. It talks about the Church being like a beautiful bride coming down from heaven to be with Jesus her groom. It tells us that we will live together with Jesus forever! I can't wait.
We have looked at lots of images this week that help us understand what the Church is like; a family, a building, a body and a bride. I hope it has been helpful. We learnt that you need your church and your church needs you too. We are God's greatest delight and His plan to save the world!
Your homework now is to go and get stuck in!