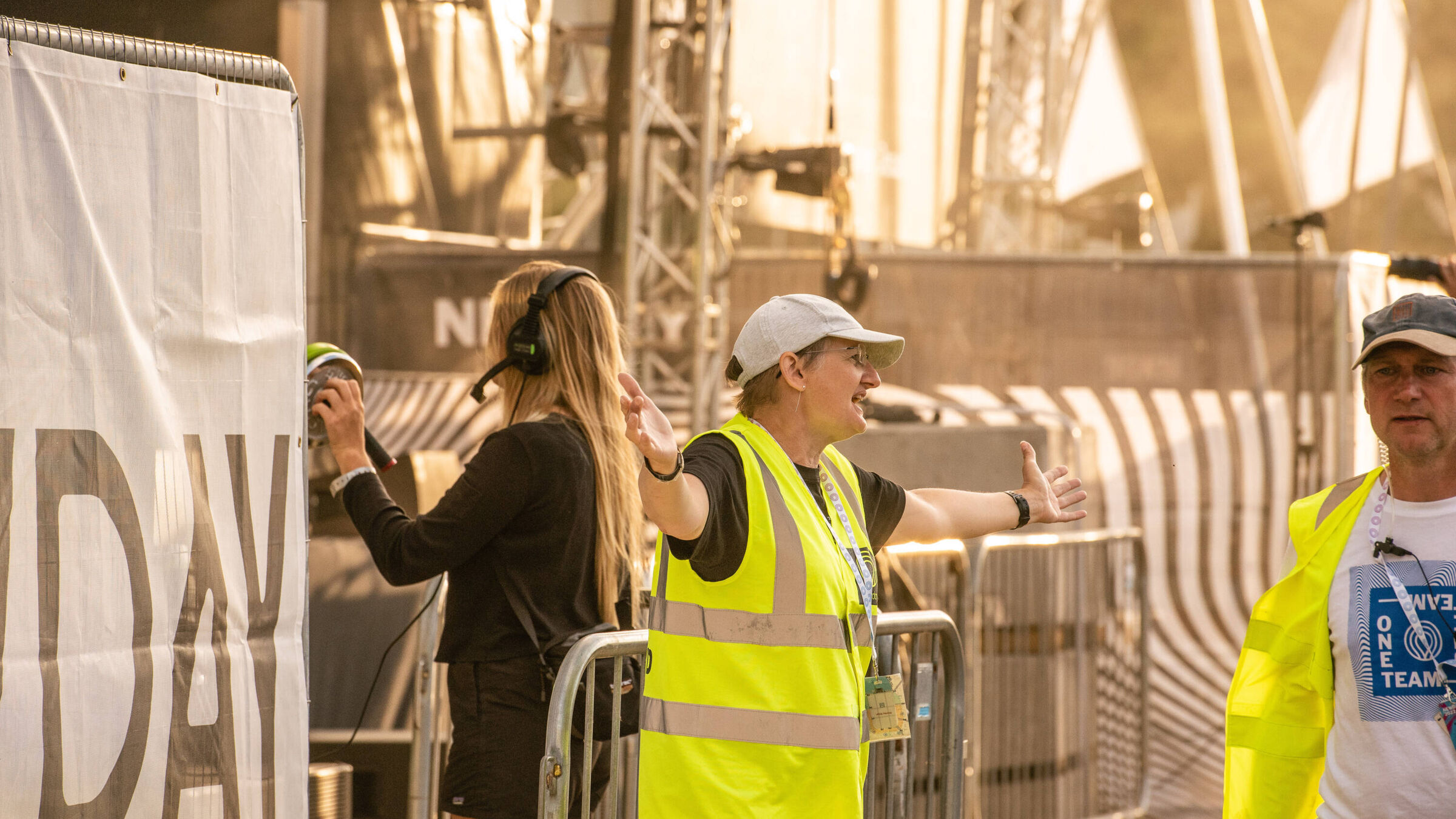 Join the team keeping young people safe during meetings!
Our wonderful Stewards are responsible for keeping all of our meetings and seminars safe. As part of this team you'll be on a rota supporting our morning and evening meetings and seminar times: standing at the doors and checking wristbands, patrolling aisles and being on hand to help delegates with questions and assisting with any safety requirements.
Being a Steward is hard work, but very rewarding! It may require long periods standing so please bear this in mind when signing up.
What hours will I work?
Stewards can select to work part time (50% discount) or full time (100% discount). Part time roles typically work around 4 hours per day, whilst full time roles typically work around 8 hours per day. You will receive a rota from your team leader letting you know which meeting times you will be required for during the week.
When do I need to arrive?
You'll need to be able to arrive onsite on Sunday 30 July, ready for your team briefing on Monday morning. Your Team Leader may ask (if you are able to) you to arrive on Saturday 29 July to help set up. If you know you are able to be onsite earlier, please let us know.
How do I sign up?
Team sign up is through the booking system which can be accessed here. You'll need to add a 'Team Member Ticket' to your basket. When adding your details, you'll need to select 'Serve full time' or 'Serve part time' and choose Stewarding from the drop-down which appears. Please note: the ticket price will be adjusted after you have chosen your team.