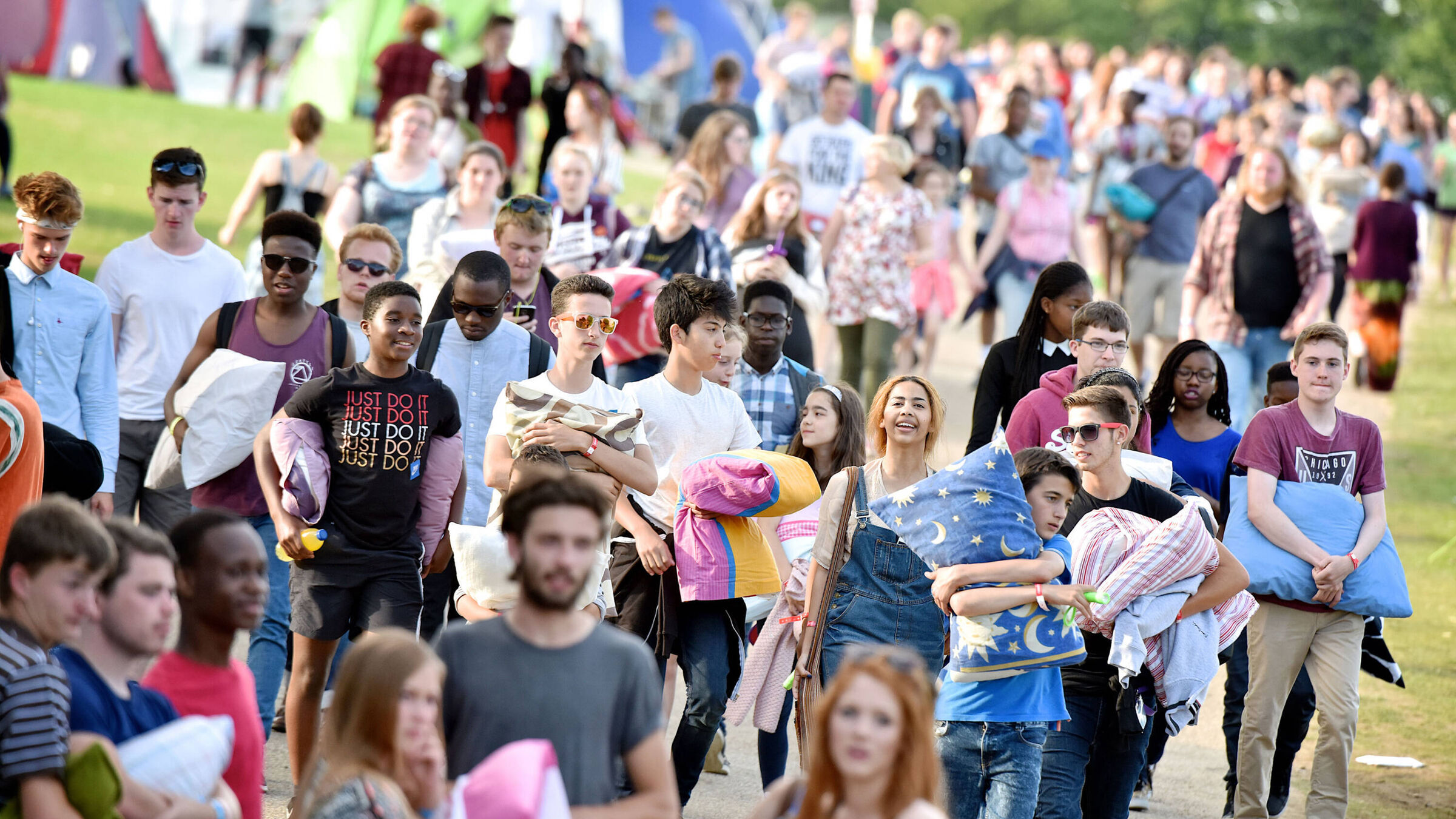 We want to make sure everyone who comes to Newday gets as much out of the event as possible.
If you have specific requirements which mean you may need some extra help – for example, you may need BSL interpretation of meetings or accessible showers and loos – please let us know by checking the accessibility box on your online booking form, and by getting in touch with our Accessibility Coordinator via [email protected]. We'll do anything we reasonably can to help.
Carers
Where a young person requires a full-time carer with them on site, we'll be pleased to book the carer into the event for free. Please get in touch via [email protected] to take advantage of this.
Blue Badge Holders
If you are a Blue Badge holder and will need to use your car once on site, please also ensure you tick the accessibility box when booking, as you'll need to obtain a car pass from us.
Access to Venues
The Big Top has several reinforced-surface paths across the grass to the entrance. All seminar venues have level access.
Wheelchair users are welcome to sit anywhere within the venues. Please make sure that one side of your wheelchair is next to an aisle. If you prefer, there is reserved space for wheelchairs on the side of the front left block as you look at the stage, with space for other delegates from your church to sit alongside.
Wheelchair users and visually impaired delegates are able to enter the Big Top five minutes before other delegates. Please ask a steward for access when you arrive at the venue.
Accessible Toilets/Showers
Accessible toilets are located in the permanent toilet blocks. Two accessible shower units are also available; these are kept locked so please bring your radar key.
Induction Loops
There are induction loops in place in the Big Top and in seminar venues.