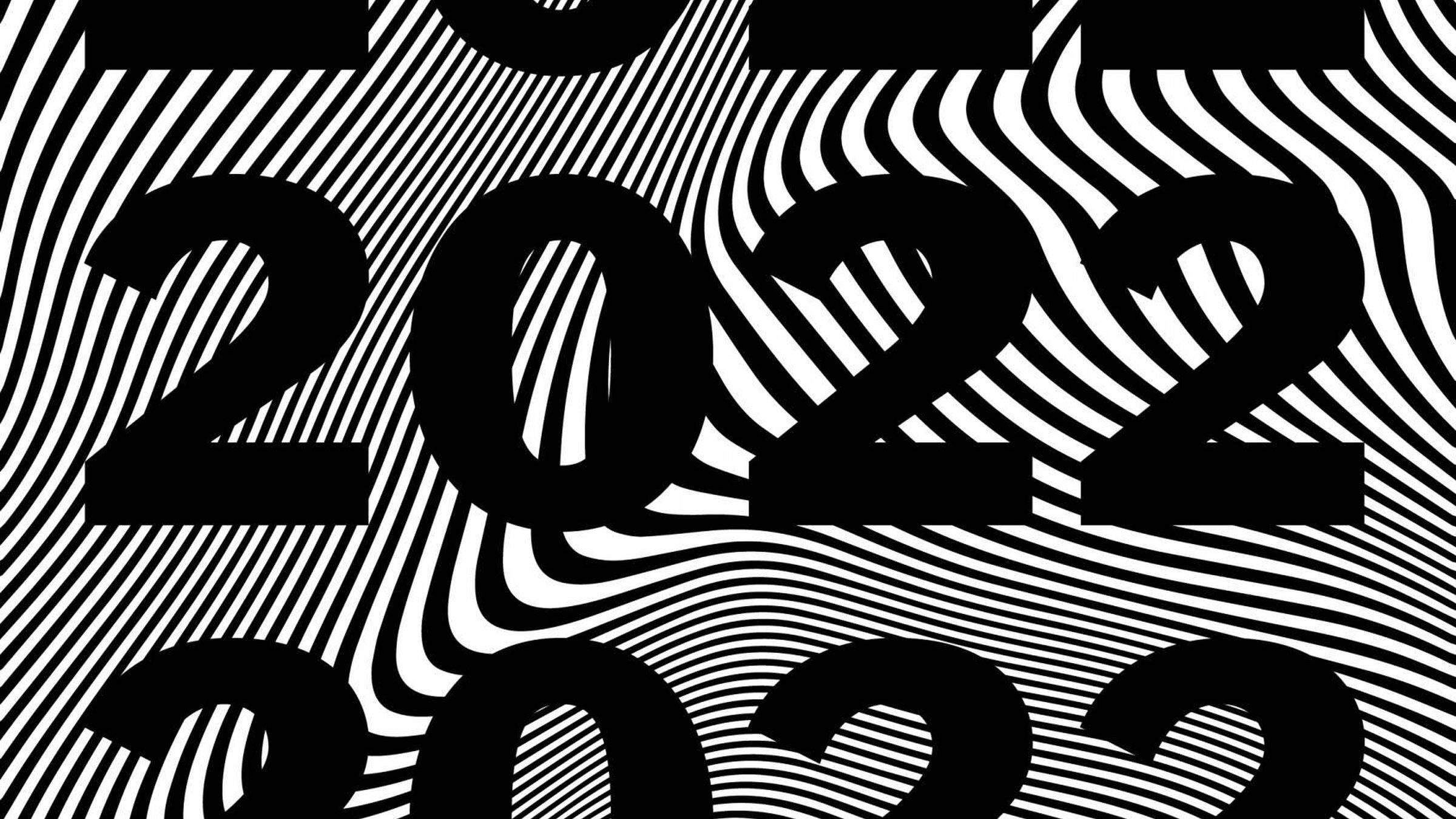 ND22 Seminars
—
Blog
11 minutes minute read
We have a great lineup of seminars for you at ND22. Here's the full list...


***Big Issues (Big Top) // Host: Adrian Holloway
The biggest issues in the biggest venue (= the big top!)! In this blockbuster seminar stream, we tackle the most controversial, contentious and relevant questions which impact you & me in real life today.
Tue: Does God exist // Adrian Holloway
This is the biggest question of all. If God exists, the implications for your life and your eternity are massive. If God does not exist, then Newday is a waste of time, and Christianity is a massive deception. Come and hear the top 5 reasons to think that God is real.
Adrian is Senior Pastor at The Beacon Church, Camberley, and has publicly debated atheists and spoken on this subject at universities all over the UK.
Wed: Me & My Phone // Sam Gristwood
How do I look compared to her? How do I look compared to him? Am I doing OK? Cos I feel 'wrong'. My phone? I Can't live without it! Does God have anything to do with Instagram?
As a teenager, Sam says he got his affirmation from messages on his phone. In 2020, he got an invitation to be a contestant on Love Island when the show found him on Instagram. Later Sam became a Christian through a text on his phone. Now aged 26, Sam is ready to tell all.
Thu: Me and Anxiety // Lauren Windle
As the first generation of teenagers in history to be locked indoors (during Covid), it's no surprise that so many experience social anxiety. Can God make me less fearful? If yes, how?
Middle-Class drug addict and party girl Lauren Windle was trapped in a life she couldn't get out of. Now she writes for The Sun newspaper and loves Jesus. How did that happen?
Fri: Me and the Environment // Andy Bannister
Young people today are more passionate than ever about conserving the planet. "I can't go to school if it's underwater!" But is God going to obliterate planet earth and take us to heaven instead? I care about dolphins choked by plastic bags. I care about ice caps melting. Does God?
As a high-profile theologian, Andy is an expert on the Environment (and also on Islam, in fact, he's got a PhD in Islamic Studies) who had taught at universities all over the world. Come and hear one of the best communicators in the world on God and the future of our planet.
***Youth Alpha (The Venue) // Simon Munsie
Ever wondered about something but never had the space to explore it? Well, never fear - Alpha is here! Join us, ask questions with us and explore life with us. No judgment, just space to hear and be heard.

Tue: Is there more to LIFE than this?
Wed: Who is JESUS really?
Thu: Why such a big deal about the CROSS?
Fri: How can I have FAITH? // Sam Gristwood
***Real Life (Engage Tent) // Hosts: Janell, Jordan, & Joe Mac.
How should Christians respond to racism? What do we do about youth violence? What about raves, parties and festivals? Can Christians drink alcohol? Is there anything wrong with wanting to be an influencer or be famous? These are the sort of real-life topics that we want to look at. With a mixture of teaching, testimonies, guest panels and Q&A we are going to hit these topics head-on. It will be very real, very open and very honest. Don't miss it.
Tue: Racism // Ferreira Fernandes
Racism is a massive issue, and the last couple of years have been especially tough. What does the bible say about racism? How should we as Christians respond to it and even talk about it? If you have been impacted by racism or have a heart for justice in this issue, then this seminar is for you.
Wed: Young, Wild & Free // Femi and TJ Koleoso
Is there anything wrong with wanting to just enjoy ourselves and be free? Is it ok for Christians to get drunk? What about going to parties? We want to look at how we navigate this area of life as Christians. Femi and TJ are both musicians who often find themselves at parties, festivals and raves and want to help us figure out some of these questions.
Thu: Youth Violence // Joe Macnamara and friends
Youth violence in this country seems out of control. Young people kill one another on a regular basis. What should the church do about it? Why are these things happening? We want to look at an issue that impacts so many young people around the country and get really real about the issue of youth violence.
Fri: I Want to be Famous // Simon Brading
Is there anything wrong with wanting to be rich and famous? Should Christians be influencers? This seminar will look at these sorts of questions and talk about TikTok, youtube, Snapchat and everything else. What are the things to look out for but also how can we use these things as well?
***The Prayer Stream (Prayer Space) // Host: Jodi Peek
The amazing, incredible, and mind-blowing truth is that God hears and responds when we pray. In this stream, we'll unpack more about how we pray and the difference it makes.
Tue: We've Got to Pray Just to Make it Today // Brian Heasley
Brian Heasley from 24/7 Prayer movement is coming to speak to us about Prayer -what's the big deal, why is so much importance placed on it, when should we pray, how should we pray, and is anyone really listening?
Wed: Do You Hear What I Hear? // Anna Goodman
Anna Goodman from City Church Cambridge talks to us about prayer being a two-way conversation. God really does speak, and we can really hear his words.
Thu: We Are Family // Tenika Young
Tenika Young from Revelation Church, London, will help us to see the power in our personal interactions with God whilst exploring the joy of praying with others.
Fri: Corporate Prayer // Tuli Platner
Tuli Platner from Revelation Church will help us see that God knows what breaks our hearts and is inviting us into His master plan to change it for good. Will you say yes?


***Sex Questions (The Depot) // Hosts: Andrew Bunt & Ashleigh Hull
What are your questions about sex? We all have them, and it's good for us to ask and discuss them. In this seminar stream, we want to help each other to wrestle with some of those questions and to think about how following Jesus might help us to find good ways of living as sexual beings.
Tue: Sex: Why does God care? // Andrew Bunt
Why does God care what we do sexually? Is he just an old-fashioned killjoy or might there be a reason behind his instructions? We'll discuss how God's plan for sex reveals his heart for us.
Wed: Sexuality: Does God Love Gay People? // Ashleigh Hull
What does God say to those of us who are attracted to people of the same sex? Are his instructions to us loving? Is Jesus good news for gay people? Come and hear from some Christians who have wrestled with these questions personally.
Thu: Porn: What's the harm? // Jeevs & panel
Porn is everywhere, and it feels like everyone is using it or normalising it. Does that matter? What does Jesus think about porn? What do I do if I think my use of porn is unhealthy or harmful? We'll explore these questions, hearing from the Bible and real-life stories.
Fri: Dating: How do I do it right? // Panel
Should I date? Who should I date? What about sex and dating? Come and hear from Christians who have worked through these questions in their own lives.

***Making Jesus Known // Host: Rob & Jaz
We want to tell stories that will light fires in young people's lives and get them excited to speak about Jesus but also equipped with practical wisdom for what sharing the gospel is actually like. We want honest realism about the challenges and how God is mighty despite our weaknesses.
Tue: Our story: Stepping Out in Faith
Jesus got hold of us and gave us a passion for telling others about him. But have you ever noticed how hard it can be? We'll share honestly about our fears and failures as well as some of the amazing things Jesus has done.
Wed: Their Stories: Ordinary People, Extraordinary God
We want to introduce you to three ordinary women God is using around the world. Come and be inspired. Jesus has great adventures in store for you, whoever you are.
Thu: God Can Do It Again
Let us tell you about the time God turned London upside down through an uneducated and impoverished, and let us convince you that God can do it again - quite possibly through you!
Fri: Going Global: Stories after Setting Sail
Meet four ordinary radicals who said 'yes' to an adventure with God and swapped England for the Ends of the Earth.

***Disciple (12-14s) (Metaverse) // Host: Stephen Dawson
Tue: The UP disciple // George Benson
Wed: The IN disciple // Sanjeev Manaktala
Thu: The OUT disciple // Suzi Hosier
Fri: NO SEMINAR
***True Stories (12-14s) (Sports Hall) // Host: Martin Segal
Tue: Can Anyone Be Saved? // Jeevs, Kethryn Segal, Stephen Dawson
Wed: Where is Jesus When I'm Feeling Low? // Taylor Bentliff
Thu: Does Jesus Care about my Relationships? // Martha Hayward, Aaron Hopkins
Fri: Guys & Girls Seminar - Panel
***Navigating Life Discussions (The Common Room) // Host: Elwin Lartey & Tim Simmonds
Discussions for older youth around life choices and scripture. Learn from one another and from God's word about the important choices we all face.
Tue: Friendships & Relationships
How do we define friendship? Can two people of the opposite sex relate at a deep level without sex? Do we need to pair up to be happy? What does the Bible say about intimacy and community? How do we develop meaningful friendships? Is digital friendship really a thing? These are some of the questions we'll be exploring together in groups.
Wed: Career Paths
How do I follow God in the workplace? Is there a particular job or calling I should pursue? Does God care about Monday mornings? How should a Christian engage in the workplace? A guided discussion with input from practitioners on careers and the kingdom.
Thu: The Church
Why is the church so divided? How can we keep loving the church when it's full of hypocrites? Do we have to go to church to be a Christian? Does it matter if I choose football over church? Is there a better way of being than Sundays at 10am? Chew the fat with friends around important and honest questions about the church.
Fri: Money
The root of all evil or the path to happiness? Do I have to give my money away, or can I give my time instead? How much money is money enough? Does God hate money? Is it ever good to be rich? With input from coaches, discuss with others insights and ideas about the Christian's relationship with wealth.



***Youth Culture (Youth Culture Venue) // Host: Bex Morgan & Tex
A series of talks for all adults at Newday.
Calling all youth leaders. Responding to issues facing our young people can feel a little daunting, especially in the current climate. We're here for you! Join us for some equipping and encouragement on the issues you're facing with your youth group.
Tue: Difference Not Disorder - A Kingdom Perspective // Kris Defriend
Join consultant psychiatrist Kris Defriend and an experienced panel as they discuss the importance of understanding the human brain when it comes to young people & neurodiversity, including practical solutions for creating safe spaces for all young people.
Wed: Serving Diverse Youth Groups // Jordan Vessle
Join us to look at how we make our youth groups places where we all feel we belong regardless of ethnicity, postcode, socio-economic or cultural background.
Thu: Why Being Trauma Informed Matters // Liv Gibbs
Hosted by Livy Gibbs and the team from UK Christian charity Transforming Lives for Good this seminar will explore the impact of trauma on young people and will provide a biblical framework for how to respond in your youth ministry. With guest interviews and insight into the work of TLG supporting children, young people and their families, and space for personal reflection, you will be both inspired and equipped to play your part in seeing God's help reach those struggling.
Fri: Approaching Gender Identity // Sophie Spital
We'll be looking at what it means to best serve and lead young people around the topic of gender & transgender.